True Grasses updates 2017
Category: Kisarawe School Project
Created: 15 April 2018
Hits: 2797
The years 2017 and 2018 are years that True Grasses is focused on having Kisarawe School built to start admitting students. And indeed 2017 was a year full of positive achievements as the following milestones were achieved. It is not easy building in rural Tanzania. The lack of roads, electricity, materials as well as transport and limited funds would lead one to think nearly impossible. But it was yet another year to say our appreciation as we saw the school take shape as we achieved a lot and we were grateful for the provisions so far.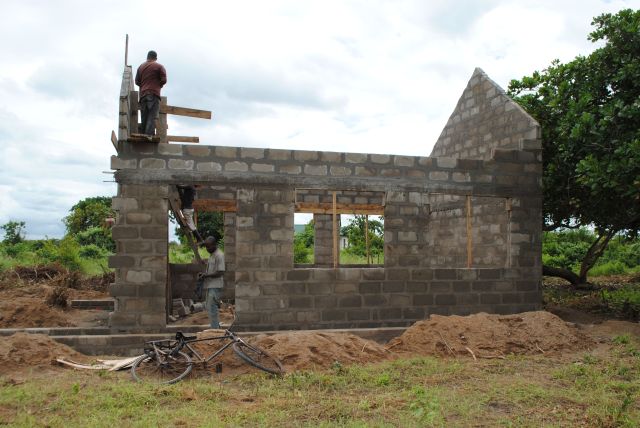 Roofing classroom no. 1
True Grasses focused so much to have the first classroom built so as to accommodate the nursery school kids and it has happened. Together with the local builders, the classroom was built in 2016, but roofing, doors and windows were fitted at the beginning of 2017. By the end of this year students were registered and desks and materials were brought in so that community nursery kids can start the year 2018 studying, for the first time enjoying their lessons in a secure and safe classroom. They have been walking long distances to find a school which is now within their village and thus they are filled with joy and happiness.
---